Former secretary general at the Energy and Mineral Resources Ministry Waryono Karno was sentenced to six years' imprisonment by the Jakarta Corruption Court on Wednesday. Waryono was also required to pay Rp 300 million (US$20,750) in fines.
Previously, the prosecutors had demanded that Waryono be sentenced to nine years and a Rp 200 million fine as well as Rp 150 million in compensation.
The panel of judges found Waryono guilty of corrupt practices in a number of the ministry's activities, including a dissemination program, a healthy cycling program and the ministry's building maintenance.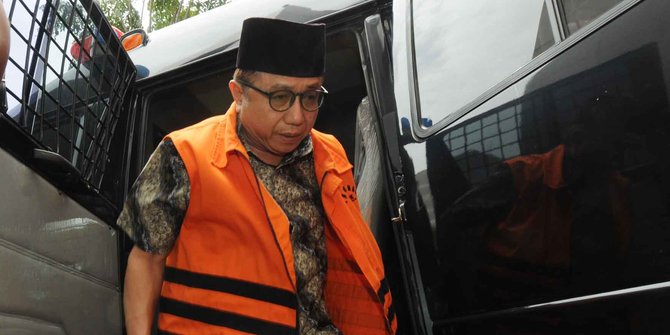 In prosecutors' charges, Waryono was accused of channeling $140,000 to members of the House of Representatives Commission VII overseeing energy issues, through then commission chairman Sutan Bhatoegana, who was also found guilty and sentenced to 10 years in prison.
The panel of judges said that Waryono was also guilty of delivering gifts in connection with the ministry's activities. "The defendant is guilty of corruption with a range of people," said presiding Judge Artha Theresia as reported by kompas.com, Wednesday (9/16/2015).
An aggravating factor in the sentencing according to judges, was that it was not in line with the government's effort to fight corruption. They explained that while there were commutation factors such as old age and the fact that he had no prior convictions, Wahyono had received many awards from the state.(Azw)