TITAN INFRA SEJAHTERA
Unlock huge energy resources in Indonesia to the world
TITAN INFRA SEJAHTERA provides integrated coal logistic services in South Sumatra, which has capacity of:
100 Hectares Intermediate Stockpile (IS 107 & IS 36) capable to handle 10 types of coal each of 100,000 tons
113 km dedicated 'all weather' hauling road 14 meters width for 2×60 trailers; capacity of more than 30 Million tons per year
2 x 2,500 tons/ hour and 1x 1500 tons/hours barge loading conveyor (BLC) loading rate with blending facilities and 6 stockpiles, each of 35,000 tons capacity.
TITAN INFRA SEJAHTERA (TIS) optimizes the supply chain from pit to the point of consumption with an integrated road and port assets. Situated near Indonesia's richest coal reserves, the infrastructure is capable of handling more than 30 million tons of coal per year.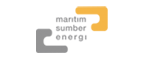 Maritim Sumber Energy
The First of Its Kind – Coal Terminal Facing Indian Ocean in Sumatra
Situated at a strategic location in Bengkulu Province, Sumatra, Maritim Sumber Energy has extensive experience in port management services covering cargo loading and discharging, stockpiling, and transshipment. A reliable handling process at the port to ensure consistent throughput rates and quick vessel turnaround times achieves well-managed stockpiles.
Maritim Sumber Energy manages the port which has 6.5 meter water draft and capable to handle up to 300 feet barge, 1,500 tons per hour barge loading conveyor (BLC) loading rate, and 240 tons per hour manual loading (truck loosing).
Apart from serving Titan Wijaya, Maritim Sumber Energy is also serving other mines adjacent to its port.