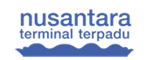 Nusantara Terminal Terpadu
One-stop River/Sea Logistics and Transportation Solutions for Bulk Materials and Natural Resources
Nusantara Terminal Terpadu provides barging services for mining industry, which transports coal from loading ports to end users and transships coal to anchorage points to mother vessels.
Nusantara Terminal Terpadu currently operates 39 set tugs & barges, 4 tugboats, 1 Self Propelled Barge and 1 Self Propelled Unloading Vessel.
Nusantara Terminal Terpadu has a captive market from Titan Infra Energy to provide PLN's power plants with 3 million tons of coal per year. The long-term contract between Titan Infra Energy and Nusantara Terminal Terpadu will provide a guarantee of revenue stream for the company. This commitment requires an efficient and effective transportation operation, with the flexibility to handle distribution challenges.

Manggala Usaha Manunggal
High Quality, Timely and Cost Effective Mining Services
Manggala Usaha Manunggal is a fast growing mining contractor in Indonesia, with extensive experience from its management team. Our primary aim is to provide high quality, timely and cost effective mining services to serve our in-house mines.
Manggala Usaha Manunggal provides services of coal getting (extracting, cleaning, loading, and hauling), top soil removal, disposal dumping, and re-contouring.
Currently Manggala Usaha Manunggal actively manages numerous coal mining, undertakes road construction and works in Sumatra and Kalimantan.