As a form of the company's concern for the natural disaster of flash floods that hit Lahat Regency and its surroundings some time ago, Titan Infra Energy's subsidiary, PT Banjarsari Pribumi provided assistance to victims who were directly affected in the form of fast food such as instant noodles and other needs.
The company, in this case PT Banjarsari Indigenous, hopes that the assistance given directly to the victims is expected to lighten the burden suffered by the victims a little. The company considers that the most basic needs that residents need are food and medicine and bottled water.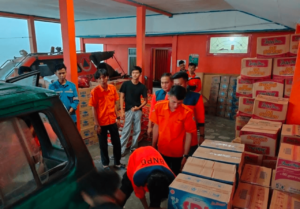 There are about eight villages around the company that receive company assistance through Corporate Social Responsibility (CSR) funds. The assistance that was handed over was not only noodles and packaged drinks, clothing assistance that was suitable for use was also given to affected residents.
The provision of this assistance also involves the company's surrounding parties such as the village government and other stakeholders who can interact directly with affected residents. Currently the company also continues to monitor what needs the company can provide for victims, both direct and other assistance.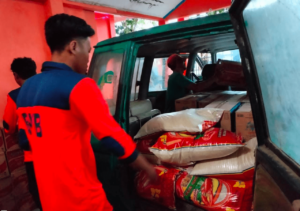 The following is a list of beneficiary villages:
PT Banjarsari Indigenous – Titan Group
Submission of Banjir Bandang Aid in Lahat Regency
Banjar Sari Village on March 10, 2023 (Instant Noodles & Bottled Water)
Arahan Village on March 11, 2023 (Instant Noodles)
Prabu Village Wins on March 11, 2023 (Instant Noodles)
Pulau Sirah Village on March 11, 2023 (Instant Noodles)
Lubuk Sepang Village, Kec. Pulau Pinang on March 11, 2023 (Packages of Staple Foods, Clothing & Light Medicine)
Keban Agung Village, Kec. Mulak Ulu on March 11, 2023 (Packages of Staple Foods, Clothing & Light Medicine)
Later Giri Village and Lessons, Jarai via the Lahat BPBD Post on March 11, 2023 (Small Food Packages)